Crunchy Chocolate Polvoron
The traditional polvorón renewed with a thin layer of chocolate coating and with rice balls that give it that tasty crunchy touch. Made with raw materials of extraordinary quality, highlighting the select cocoa that covers it.
100% vegetable product.
Polvorón artesano relleno de almendra y bañado de chocolate.
Data sheet
ALÉRGENOS

Contiene GLUTEN y SOJA. Puede contener trazas de huevo, cacahuete, leche, frutos de cáscara, sésamo y sulfitos.

INFORMACIÓN NUTRICIONAL

(Valor medio por 100 g de producto): Valor energético 426,90 kcal / 1792,99 kJ; Grasas 12,52 g (De las cuales Saturadas 1,95 g); Hidratos de carbono 67,58 g (De los cuales Azúcares 45,34 g); Proteínas 10,98 g; Sal 0,10 g.

MODO DE CONSERVACIÓN

To be preserved in a fresh, dry and no contaminated place.

PROVEEDOR

MANTECADOS GAMITO HNOS. S.L. Av Úbeda 11. 41560 Estepa (Sevilla)
Customers who bought this product also bought: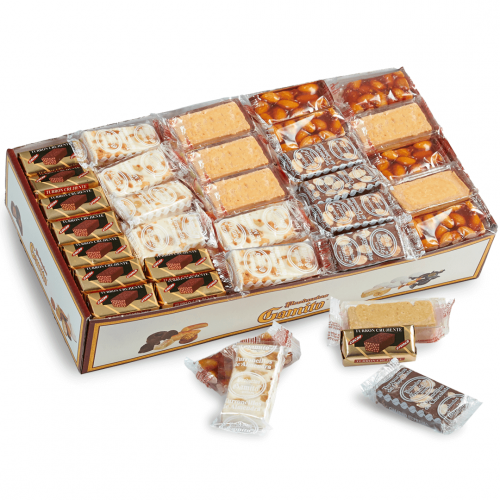 Turroncillos assortment bulk box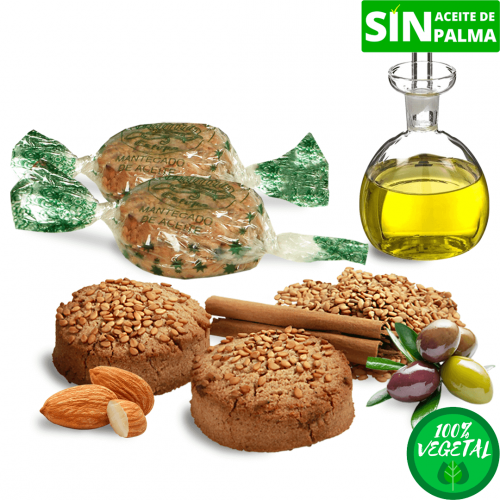 Mantecado made with Extra Virgin Olive Oil and toasted almonds, obtaining a creamy and excellent sweet suitable for the most demanding palates. Kneaded in our workshop with Spanish olive oil from Oleoestepa number one in the world.
No palm oil
Vegetal food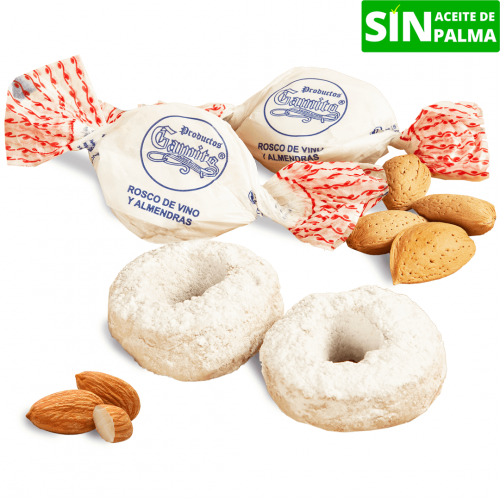 Handcrafted almond roscos (doughnuts)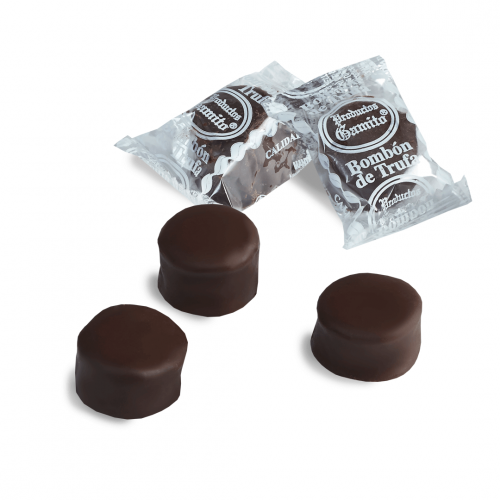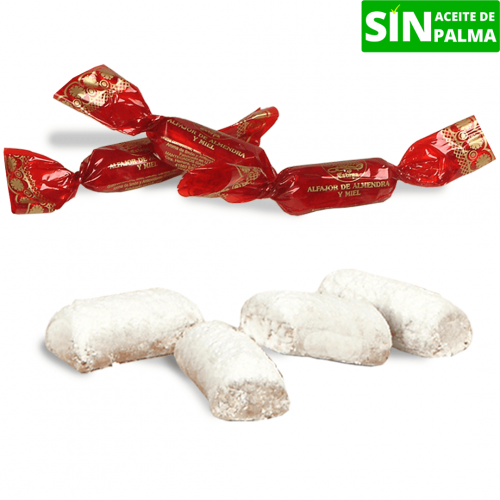 Sweet snack of great Spanish tradition bathed in sugar, with a soft flavor of cocoa, almonds and honey. Artisan wrapped product with red cellophane paper.
Palm oil free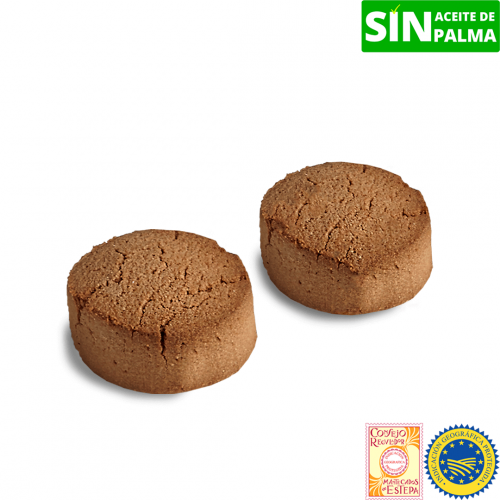 This mantecado is such a special sweet due to the intense chocolate flavor from pure cocoa, ideal for chocolate lovers. Individually rolled and made in our workshop with premium raw materials such as cocoa, imported from the most tropical regions of America.
No palm oil